Exterior of the 85 Mustang SVO

The wheels were recently polished by Front Range Metal Polishing in Colorado Springs.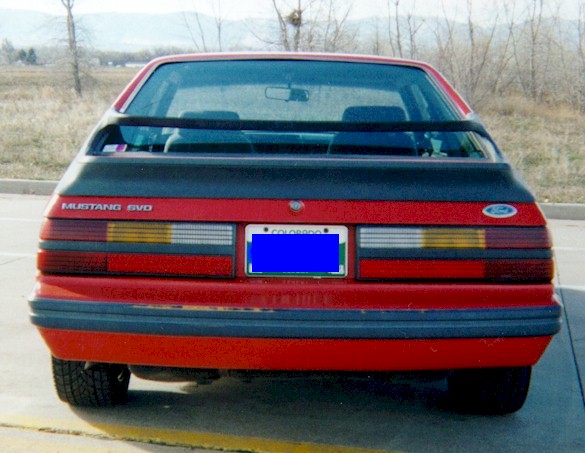 The paint is the original Bright Red from Ford and the car has never been repainted. This means the car has not been in an accident. There is some paint coming off of the rear bumper cover.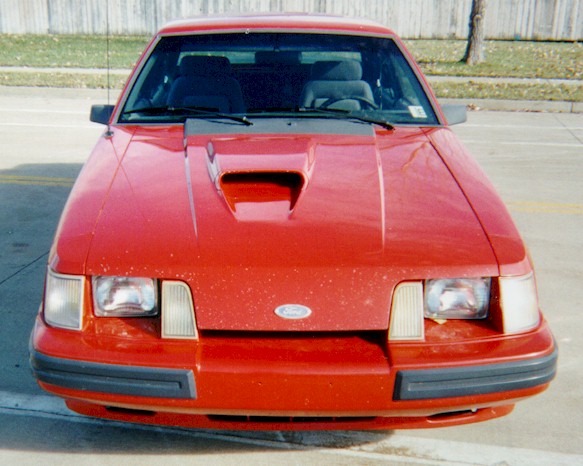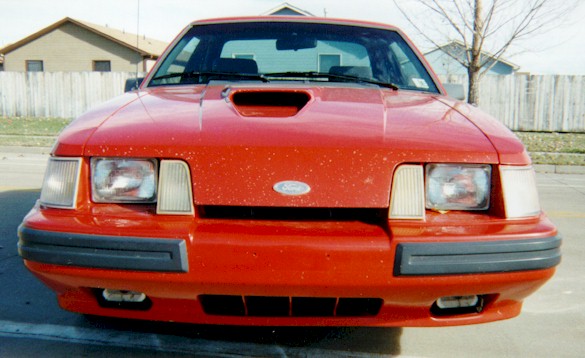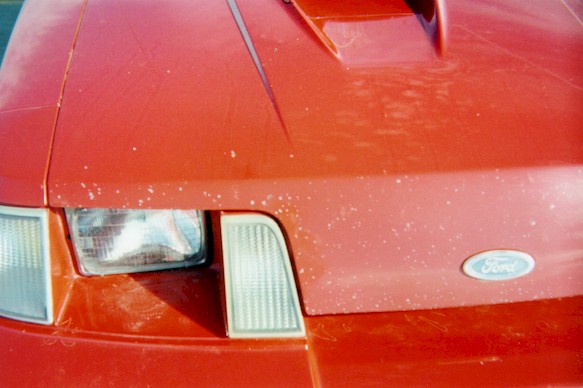 Closeup shots of the front end shows the typical chips on the front of the hood. The car is dirty, from a rain storm while sitting at work hours before the shots were taken.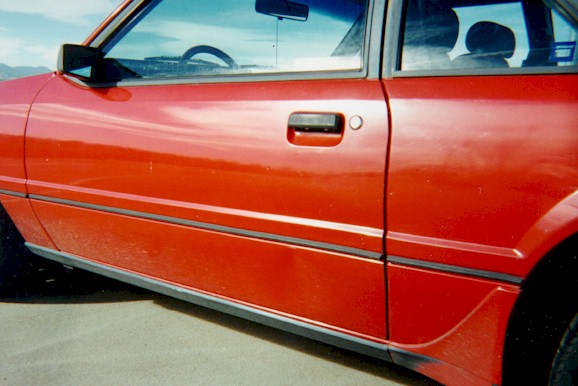 Notice the small dent below the trim on the drivers door.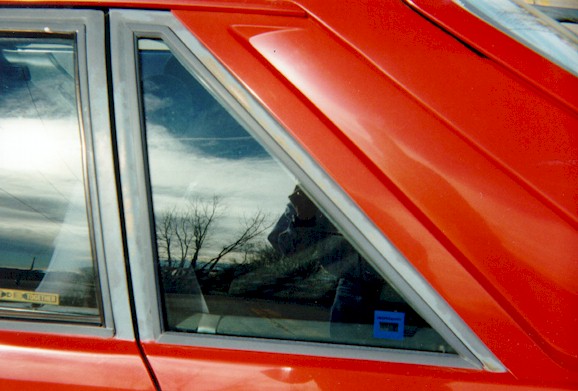 Here is the rust I was talking about. It is surface rust on the window trim. There is no rust anywhere else on the rest of the car.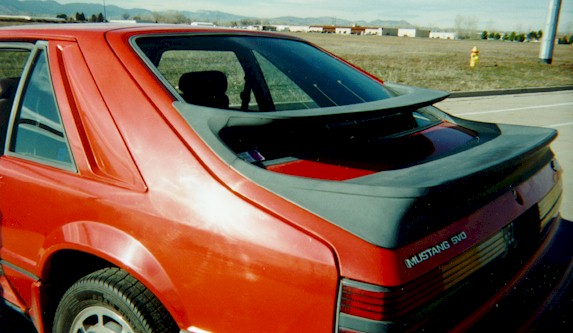 Notice the upper wing is no sagging. I removed it and installed Pem-nuts on the top mounting positions. The wing is solid and in great condition.
Notice the exuast system no longer has the stock twin chrome tailpipe, but I still have it and it goes with the car. The upgraded system is 3" with a High-flow cat and 3-chamber Flowmaster muffler. Again, it rained hours before these pictures were taken and I ended up running through some water. The fuel system has also been upgraded to a single in-tank 155lph fuel pump.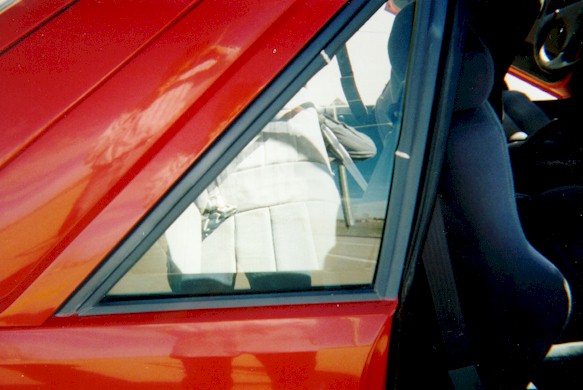 Notice the inner window trim is damaged. I have another trim piece that will come with the car. I have not had the time to install the trim piece.
Back