The engine of the 85 Mustang SVO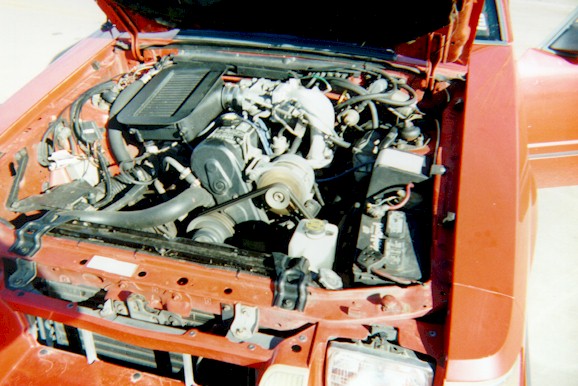 Under the hood is the 87-88 T-bird Turbo Coupe intercooler. The boost has been increased to 17psi and a K&N filter has been attached to the VAF meter.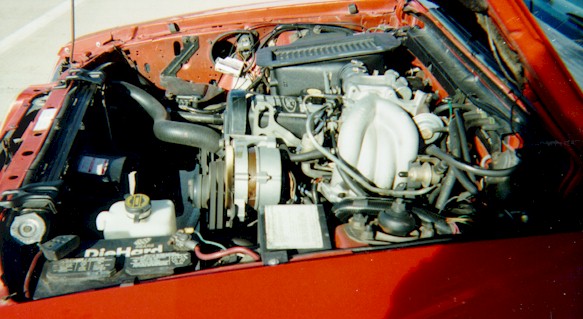 The radiator has been upgraded to a 3-core unit. The battery does need to be replaced but I will not replace it until the car is bought. I will purchase it in the new orners name so that they have a warranty.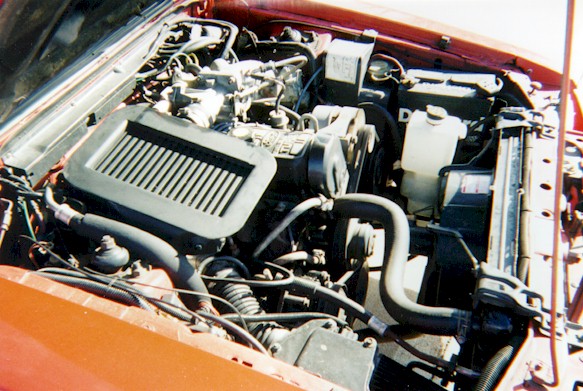 It is known that the electric fan does not turn on until 212° F. To help with this, I have a switch under the dash that allows manual operation of the fan.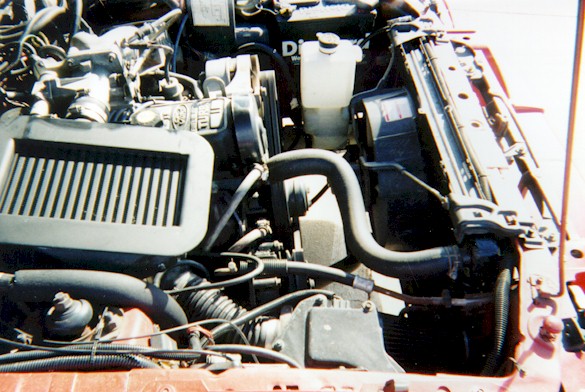 Up close, you can see the K&N filter and larger radiator.
Back