SVO current wiring under the hood (click images to enlarge)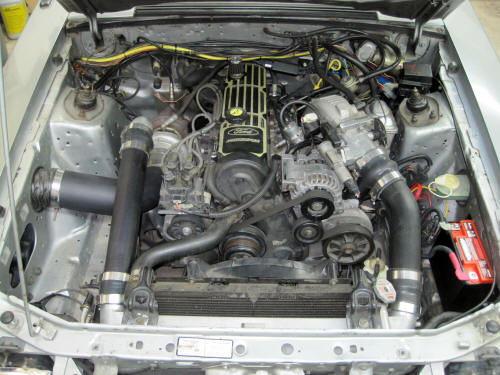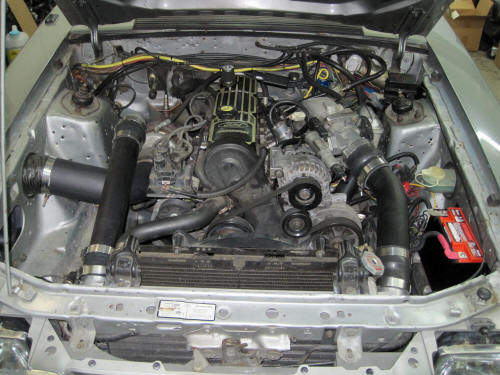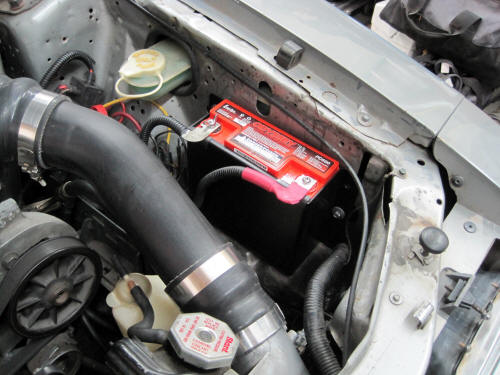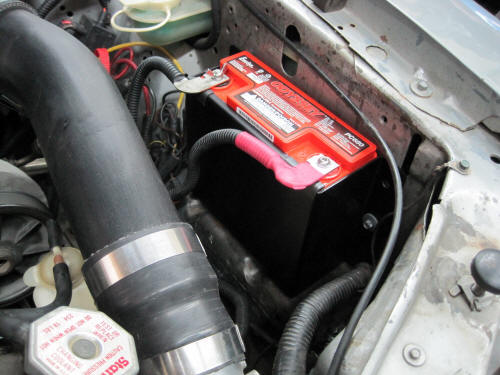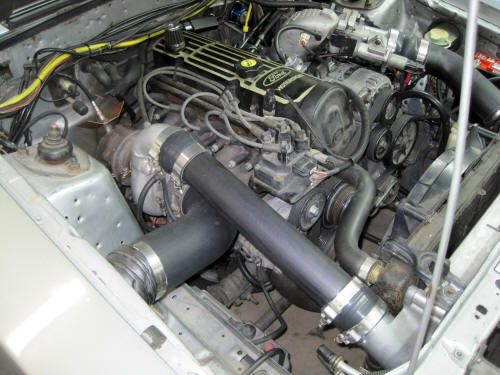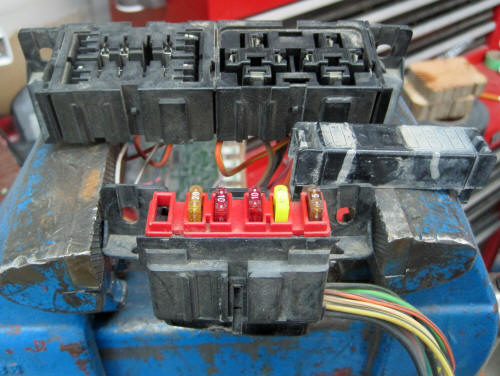 Fuse block from 97+ F150. Typical relay pack from newer Fords, both items have EPC as the listed manufacturer.
Older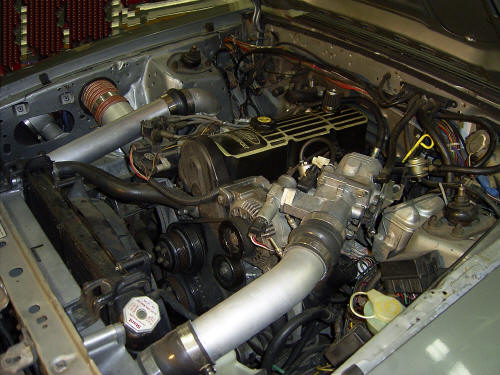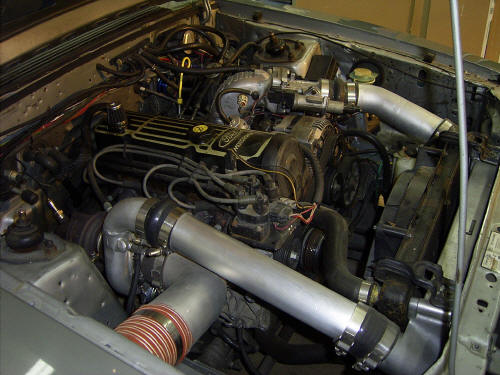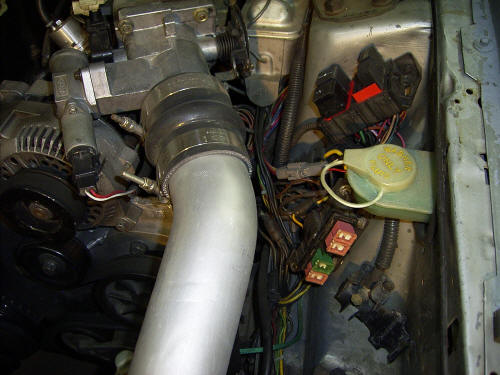 This photo shows the addition of the driver side underhood fuse panel for the injectors, MAF, fog lights and injectors wiring. There are also relays for the injectors, MAF, fog lights, and inectors. Notice (lower right) the positive "jump post" for the battery, the battery has been relocated to the trunk area. The fuse panel is from a Ford Fiesta. The relay box is from a Ford Explorer. The jump post is from an Audi 5000.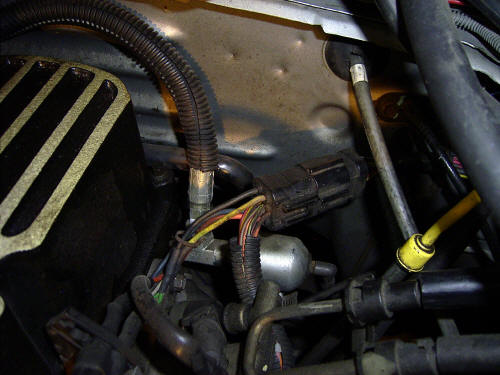 This photo shows the connector I used to combine all the driver side wiring into one plug. The Ford plug is a 12 pin, 8 pins are normal late model low current wires and the 4 outer pins are larger current circuits. I use the larger circuit pins for the injectors (batched). The instrument cluster wiring has been removed from the engine harness, it has ito own connector (blue connector in image 6, right side)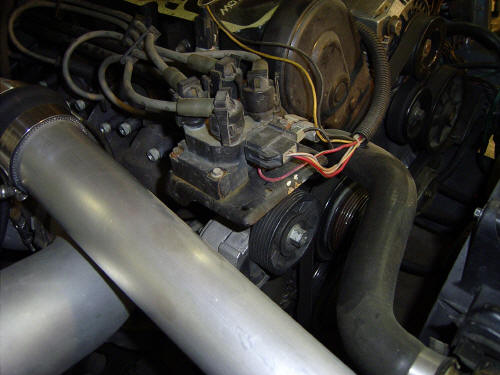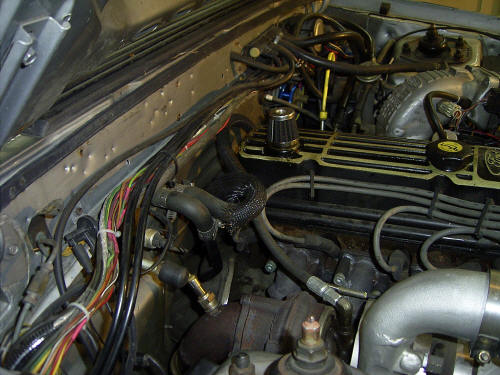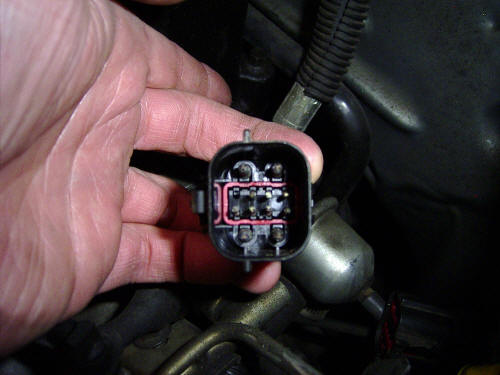 This image shows the inside of the 12 pin connector. Cool Ford stuff!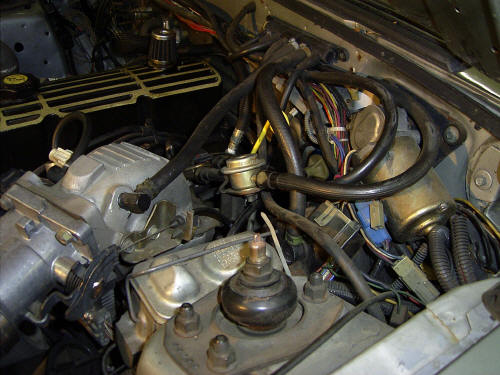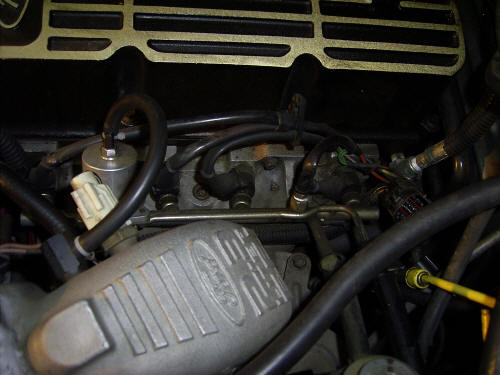 This image shows the driver side fuel rail sub harness. The injector wiring is Bosch from an 80s Volvo, nice heavy gauge wires to each injector.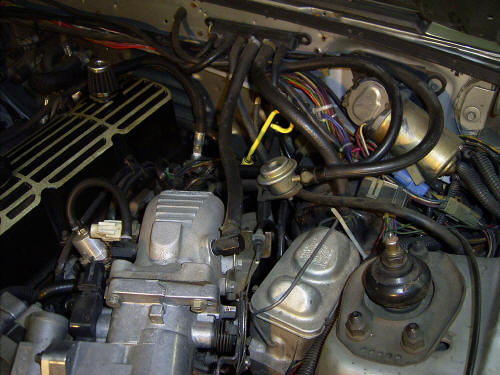 This image shows the passenger side connector. It is a 16 pin low current connector that has all functions on the passenger side of the SVO harness. I have moved the BAP and everything possible behind the shock tower to clean up the engine compartment. The striped wires are type K thermocouple wires for testing and are not required for the typical install. I also have a 3bar GM MAP sensor for data logging in the picture, again, not typical.